This event happened in the past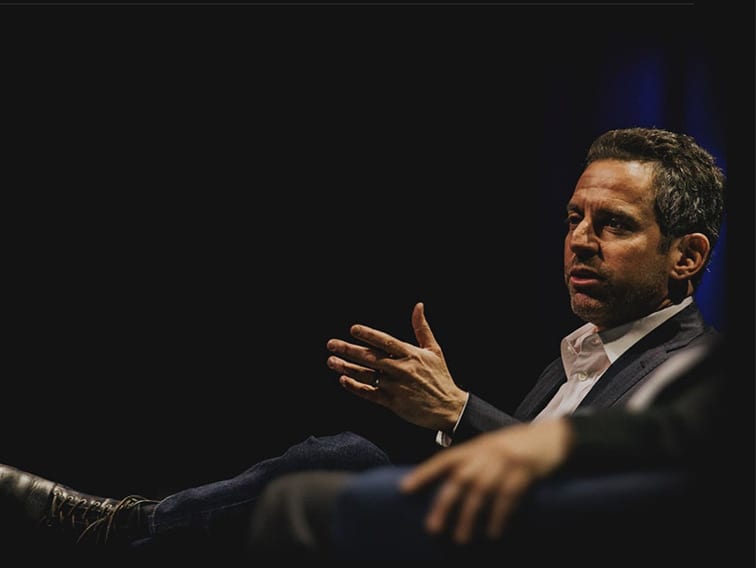 Experiments In Conversation: Sam Harris & Special Guest Daniel Kahneman
Beacon Theatre, New York, NY
 2019
Overview
Doors: 6:30pm | Showtime: 7:30pm
There is not an opening act

Arrive Early
Please plan to arrive one hour early so you can get through security and be in your seats once the show begins. If you arrive later than 30 minutes before the scheduled start time, you risk missing the beginning of the show.

Where to Enter
Use less trafficked entrances to help you get into the theatre more quickly: If you have your tickets in hand, you can now also enter the theatre via the doors on Amsterdam Avenue between 74th and 75th streets, in addition to the main entrance on Broadway.
Experiments in Conversation featuring Sam Harris and Daniel Kahneman comes to the Beacon Theatre on Friday, March 1.
Experiments in Conversation— Join Sam Harris – scientist, bestselling author, and host of the Waking Up podcast -as he sits down for a conversation with Daniel Kahneman for a forum where sharp and courageous minds can risk thinking out loud about the most pressing issues of our time.
Sam will invite friends, familiar faces, and up-and-coming thinkers to help him start the conversations that so many of us are afraid to have these days. Eventually, Experiments in Conversation will expand beyond Sam, becoming a new platform for other public intellectuals to trade ideas, face hard questions, and slay sacred cows.