This event happened in the past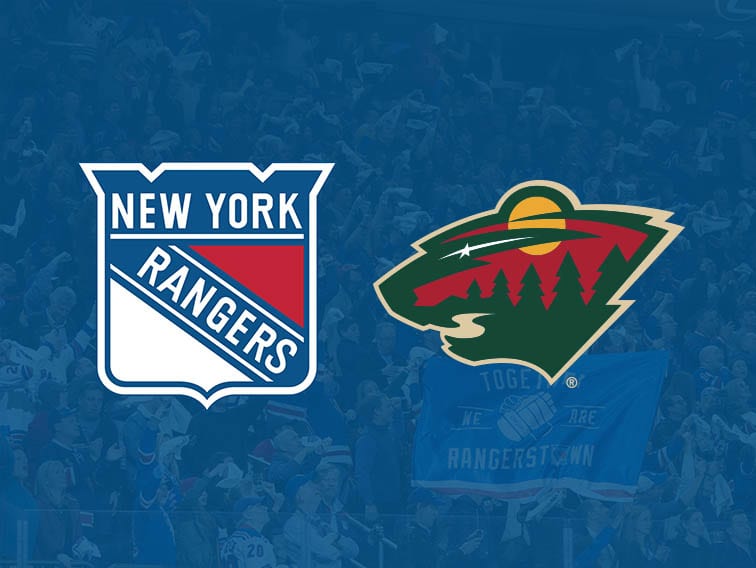 New York Rangers vs. Minnesota Wild
Madison Square Garden, New York, NY
 2019
Overview
Arrive Early!
In order to ensure you are in your seat for game start, please plan to arrive one hour prior to puck drop. If you arrive any later than 30 minutes before the game, you risk missing the first period of action.
Get into The Garden faster!
•  The Garden has multiple available entrances including – Chase A & B entrances on 31st Street & 8th avenue, Chase C & D entrances on 33rd street & 8th avenue, and Chase Square on 7th avenue. We recommend using 8th Avenue for faster entry into the arena.
• Bringing backpacks or large bags can delay getting you to your seat. Please leave extra items and packages at home so you can move through security more quickly. Click here for important info regarding entrances and security.
 Special Tonight!
It's Youth Hockey Night! Together, let's celebrate our Tri-state youth hockey community with special programming and in-arena activities.  Plus, wear your youth hockey jersey and receive 20% off your purchase at the MSG Team Stores.
Additionally, be sure to shop the MSG Team Stores for our Item of the Game – 20% off knit headwear. Visit the MSG Team Stores located in Chase Square and Sections 102, 113 and 219.