This event happened in the past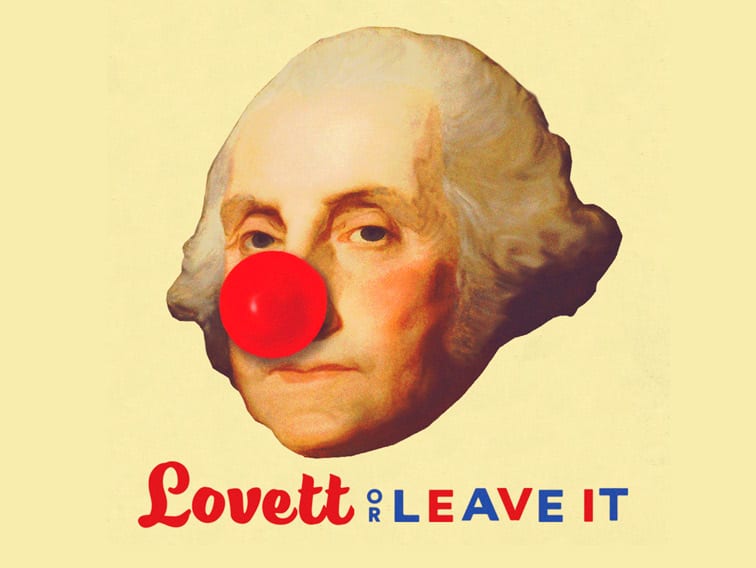 The Chicago Theatre, Chicago, IL
 2019
Overview
We highly recommend you arrive at the venue 60 minutes early, so you can pass through security and be in your seats once the event begins.
The Madison Square Garden Company places the safety and security of our guests above all else. For that reason, we continuously assess and upgrade security measures across all our venues, including the recent introduction of more rigorous bag screenings.
To help ensure that everybody attending our events can enjoy unforgettable and safe experiences, we strongly discourage guests from bringing unnecessary bags, particularly backpacks. As always, all bags will be subject to rigorous screening which can delay entry into all our venues.
Your safety and security are of great importance to us and we look forward to seeing you.
No outside food or beverage is permitted in the venue.
Lovett or Leave It returns to The Chicago Theatre on February 27.
During Lovett or Leave It each week, Jon Lovett is joined by comedians, journalist, activists, elected officials, actors (not annoying ones), and musicians to break down the latest news, quiz the audience, and mock the endless frustrations and absurdities of our broken political nightmare factory. A presidential speechwriter, comedy writer, and co-host of Pod Save America, Lovett brings a unique combination of humor and analysis to help us understand and laugh at the news instead of hiding from society until climate change or a Democrat wins. There are games! Rants! Musical performances! Substantive discussion! Odd tangents on local fast food options! All of your favorite subjects. Come say hi.
Jon Lovett is a former presidential speechwriter, as well as a TV writer, podcast host, and straight shooter WIDELY respected on both sides. In 2017, he founded Crooked Media with Jon Favreau and Tommy Vietor, to build a progressive media network with shows, analysis, and sweet, sweet content that informs, entertains, and inspires action. There, he co-hosts "Pod Save America" and hosts "Lovett or Leave It," two of the most popular political podcasts in the country. Before Crooked, he served as a presidential speechwriter in the Obama White House, co-created a comedy on NBC called "1600 Penn" (which was cancelled after one perfect season), and wrote speeches for Hillary Clinton. Jon was also once named "Washington's funniest celebrity" before he left the nation's capital forever.
Featuring special guest Peter Sagal.