MSG Uncovered Presented By Squarespace
About MSG Uncovered
Madison Square Garden Entertainment and Squarespace are proud to partner on a brand-new virtual performance series, MSG Uncovered presented by Squarespace. This exciting new streaming series will feature a different NYC-based emerging artist each Friday for three weeks, starting on December 4 with singer-songwriter Maude Latour, followed by alternative Pop R&B artist Adrian Daniel, and concluding with indie rock genre-benders The Shacks. Each stream will feature performances alongside interviews with each artist.
Each weekly stream will also support one of two charities making a difference in the tri-state area, Art Start and the Garden of Dreams Foundation. This three week series will air at noon on December 4, 11 & 18, via Madison Square Garden's Facebook, YouTube and Instagram pages.
Maude Latour | December 4, 2020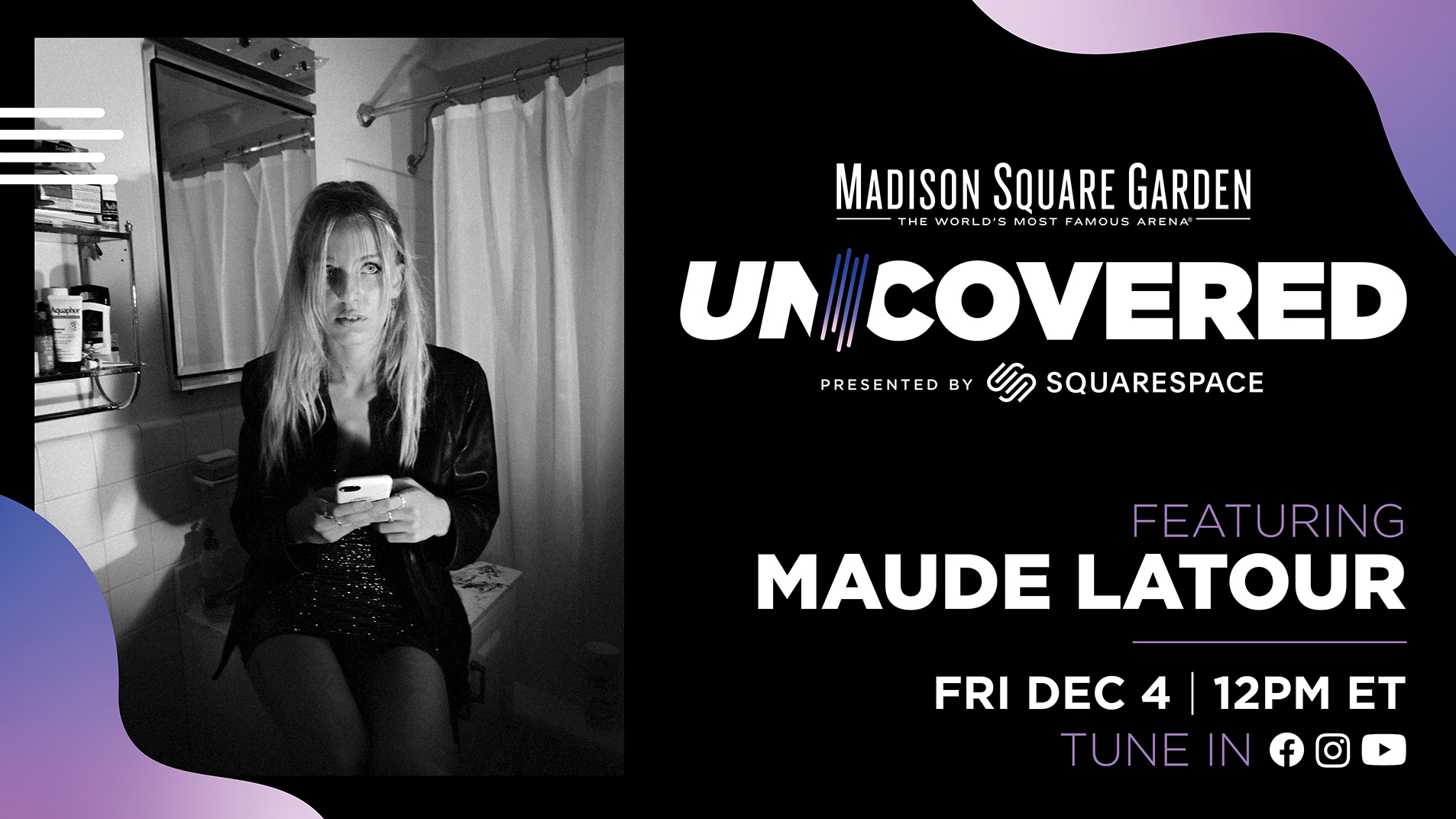 Maude Latour considers herself a real New Yorker, despite having grown up between Sweden, London, New York and Hong Kong. Settling in the city for high school, Maude began turning her adventures into poetry and stories, which evolved into melodies and lyrics. Attending an all-girls school in upper Manhattan, Maude and her best friends spent their weekends harmonizing on subways and sidewalks. Train cars turned into performances at the Bitter End and other classic New York venues, where Maude found an energy on stage that transports you into her dream-world. Now at age 20, Maude spent the past year translating her own philosophies and political ideals into a musical universe, with a series of singles that culminated in the release of her debut Starsick EP in November of 2019.
Adrian Daniel | December 11, 2020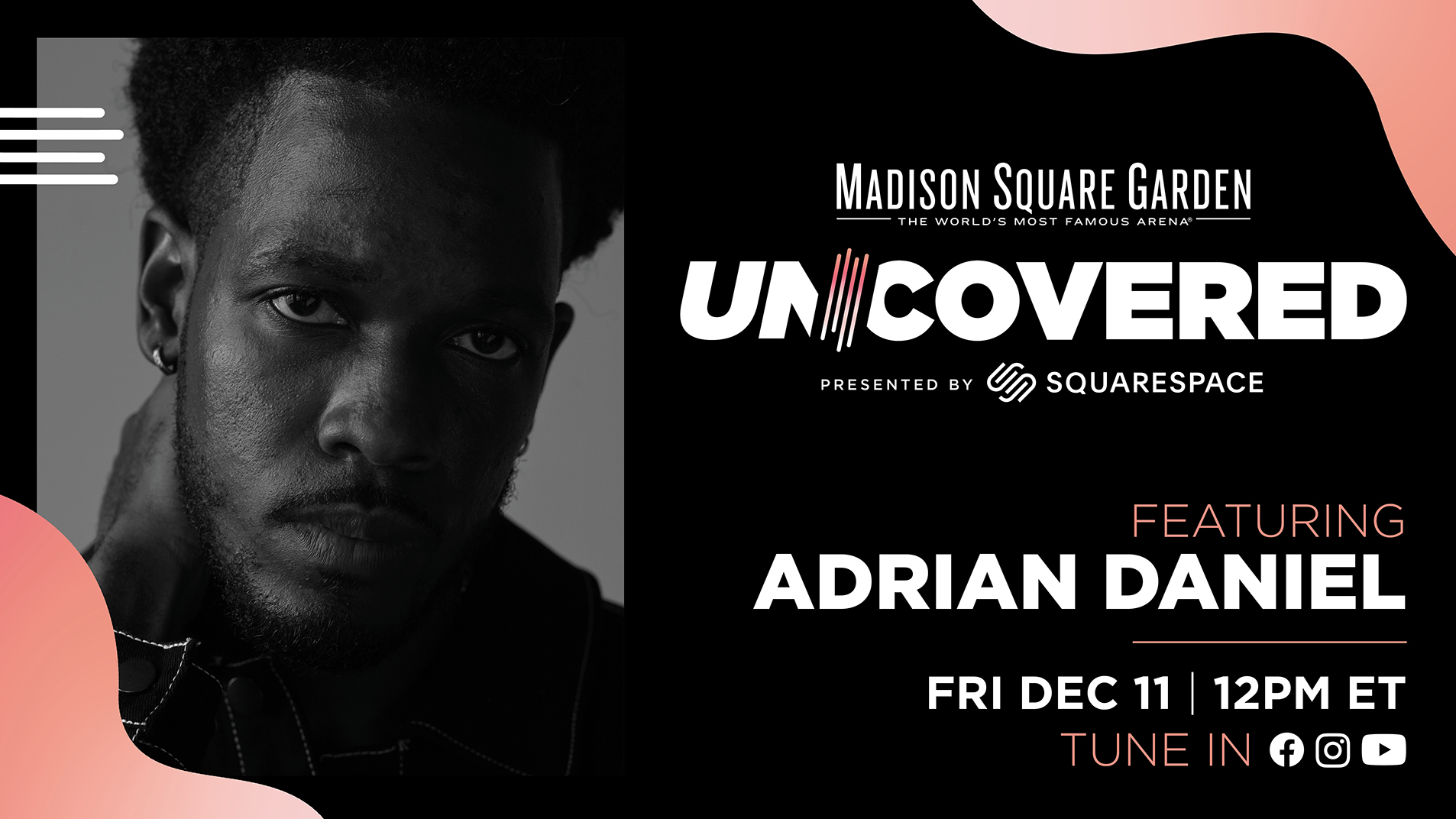 A native of Brooklyn, singer, songwriter, and producer Adrian Daniel has an earnest R&B/pop sound nestled between emotive lush vocals and an airy falsetto that commands one's attention.
Since his critically acclaimed debut albums Disillusions and Flawd were released, with Disillusions landing on RedBull Soul Select Top 100 Albums, Adrian Daniel continues to emerge as a noteworthy artist, amassing millions of streams on Spotify to date, garnering support from the likes of Billboard, TIDAL,The Fader & more.
Recently penned by Okayplayer as one of the 11 Top R&B Neo-Soul 2020 artists Pushing the Sound into the New Decade, Adrian Daniel has positioned himself as a true contender in the industry.
BET recently named Adrian Daniel as adding to the pantheon of new neo-soul R&B artists setting the pace for the new decade along with Summer Walker, H.E.R, Ari Lennox, Lucky Daye, UK artist Mahalia, Baby Rose, and Van Jess.
He was noted as an artist who stood out from the crowd at SXSW 2018 Music Festival by DJ Booth, and Australia Review. NPR Austin 100 Ones to Watch describes his music as akin to the R&B greats but "a more modern version, 'arousing, revealing', propelled by a commanding falsetto that's practically engineered to make knees quiver." Noted by music journalists as "one of the reasons R&B is exciting again, pushing the genre into new territory", Adrian Daniel planted his marker in the R&B landscape.
He has toured in the states, UK and Paris, performed with Louis the Child at NYC's Volkswagen Jetta Haus 2019 Launch and most recently at the Heineken Green Room NYC with Grammy-nominated artist Jidenna. A review by Bandsintown and PopDust shared, "The humble pop R&B musician delivers an awesome performance."
Highlights: "Nights" charted at #173 on iTunes Global Chart. He also amassed 100k Streams overall in 6 days. Nightwolf debuted at #36 Amazon Top Best Selling New Album Releases with 1.5mil streams.
The Shacks | December 18, 2020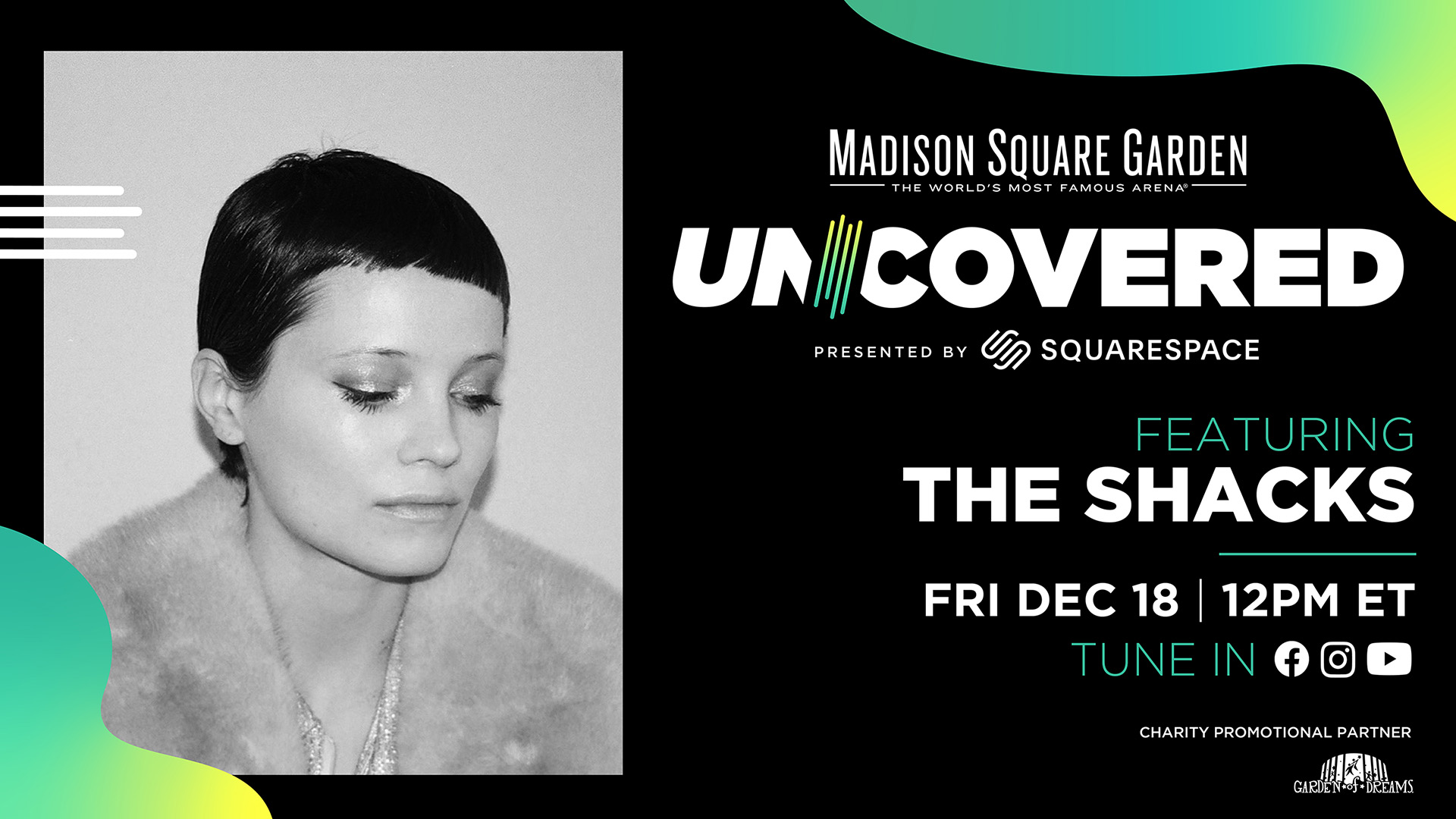 Fronted by singer and bassist Shannon Wise and guitarist and producer Max Shrager, The Shacks' cinematic songs are the soundtrack to a mysterious alternate reality.
Fueled by Wise's intimate, unmistakable vocals and the electricity the band generates, The Shacks made an early mark with their self-titled EP and debut full length album Haze, garnering the attention of Billboard, Pitchfork, NPR, KCRW, KEXP and more. The band was named an NPR Slingshot artist, World Café called their music "the early work of a force to be reckoned with" and Vice i-D raved that they "bring a fresh sensibility to classic American sounds." The buzz continued as the band's hypnotic cover of Ray Davies' "This Strange Effect" sound tracked a worldwide iPhone commercial. The Shacks' signature sound and blending of genres has gained them a worldwide fan base. The group has toured internationally with artists such as Khruangbin, Lee Fields & The Expressions and Chicano Batman.
Their debut record, Haze, released by Big Crown Records and produced by Shrager and Leon Michels of El Michels Affair "feels more like a whispered late-night secret than a young band's debut. Much like a dream, the songs merge the familiar and the unfamiliar, constructing their own psychedelic reality full of beauty and yearning."
Art Start
For almost 30 years, Art Start, an NYC based non-profit, has used the creative process to nurture the voices, hearts, and minds of historically marginalized youth, offering a space for them to imagine, believe, and represent their creative vision for their lives and communities. Through consistent workshops with long-term partners, including youth organizations, schools, alternative sentencing programs, and residences for youth and families experiencing homelessness, art becomes the starting point of a larger life process, and the start of larger conversations about the future of our communities. With the help of more than 12,000 volunteers and teaching artists, Art Start has brought the creative process to more than 25,000 New York City youth. Word about Art Start's success has received national media attention. Features about Art Start have been portrayed on: The Oprah Winfrey Show, Bravo's documentary Stories of Arts for Change, a mini-documentary by two-time Academy Award-winning director Barbara Kopple and the 2003 CBS special, "Fulfilling the Dream." In 2009, The Sundance Channel debuted The Hip Hop Project, a feature-length documentary about Art Start's award-winning music program for teens experiencing crisis situations.
Garden of Dreams Foundation
The Garden of Dreams Foundation was created to bring life changing opportunities to young people in need, and we're so grateful to MSG Entertainment and Squarespace for highlighting our work and helping to further our mission," said Kristine Burton, vice president, Garden of Dreams, in behalf of both charities. "The funds raised through this series will go directly to supporting our young performers and providing them with the tools and experiences they need to follow their dreams. These young people are facing life-altering obstacles, such as illness or financial challenges, and performing is an important outlet for them during a critical time in their lives.